Beth Jacob Hebrew School Pod Update Nov 23rd 2018
Hebrew school students are making good progress thus far. Each pod is learning Judaics and Hebrew, with a focus on t'fillot. The time before school starts is utilized for parsha review where the students are compiling their mini-Torahs of weekly parsha highlights, games, reading, schmoozing and eating the great snacks Paula prepares for us. Rabbi Hillel adds to the weekly parsha during our T'fillah time from 4:30-4:50 PM. During this time, students first sing the Israeli anthem Hatikavah, followed by our school pledge and the Shemah and V'ahavta prayers. This is the time we use for school-wide announcements and song practice.
This week, students will be starting the focus on the Holiday of Chanukah. Each pod has a separate Holiday focus. We started singing together some Chanukah songs that I hope we can all sing at the Chanukah dinner on December 5th.
We held a parent meeting and about 9 parents attended. The goal of the meeting was to assess what do parents want for a Jewish Education for their children.
Our Monday Hebrew class is going well. If anyone has a laptop to donate, it would be greatly appreciated. The goal of this program is to learn conversational Hebrew.
At a special request of a parent for more active and physical activity prior to school, we also now have a "machanayim" (like dodgeball) game prior to school.
For summaries of what each pod has been learning see below.
For more information about our Hebrew School contact Einav Symons, Educatior Director at einav@bethjacobsynagogue.ca
In Mrs. Schmerling's class
This amazing group of students have jumped into school routine with ease and excitement. We are learning and reviewing the phonetic sounds of the letters of the Aleph-bet and vowels. We are mastering 12 names of colours in Hebrew such as Adom (red), Kachol (blue), Lavan (white), varod (pink) etc. We are counting 1-10 and up as the year progresses.
In our prayer curriculum, we are working on mastering our brachot over food. The best part is that we get to eat so we can truly perform these mitzvot correctly of saying the bracha and following it with the action.
We are excited to learn our Chanukah brachot and love the stories, songs and games that will come in the next few weeks.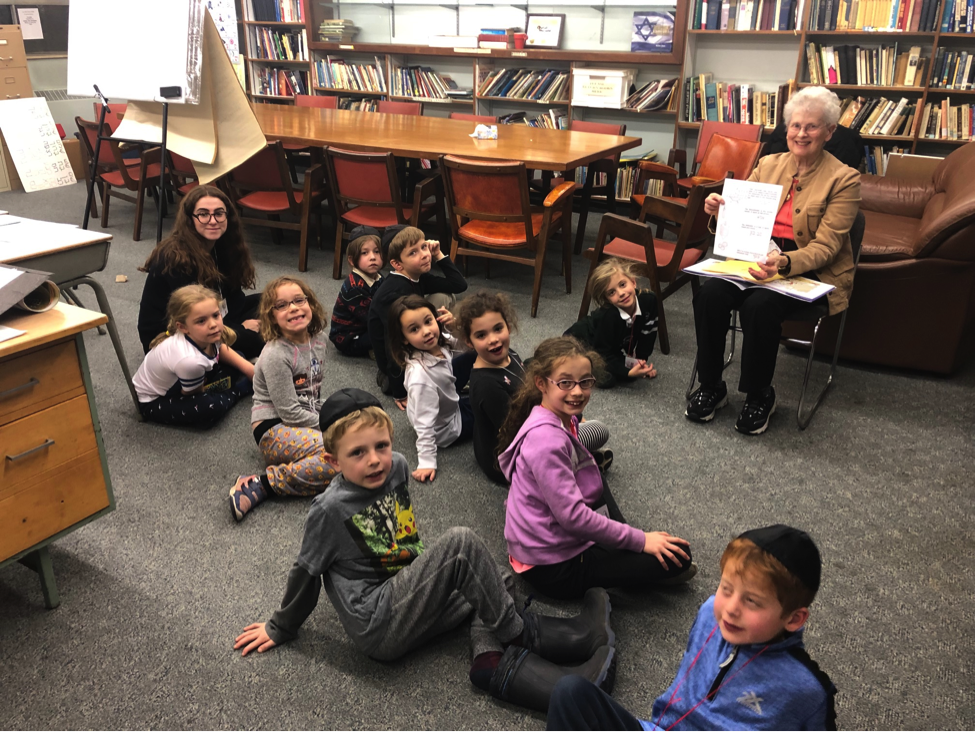 In Morah Gila's class:
We open our lessons with songs such as "tziri, biri, boom", Eretz zavat chalav" and "od Yavo shalom aleinu". We are studying the weekly Torah portion with an emphasis on the Mitzvot we learn from the parsha. The students are creating a Parsha book with drawing of the weekly parsha. We are practicing our Hebrew and are now focusing on the Adon Olam prayer. If we still have time in class we are working in our 'Treasure Hunt' workbook.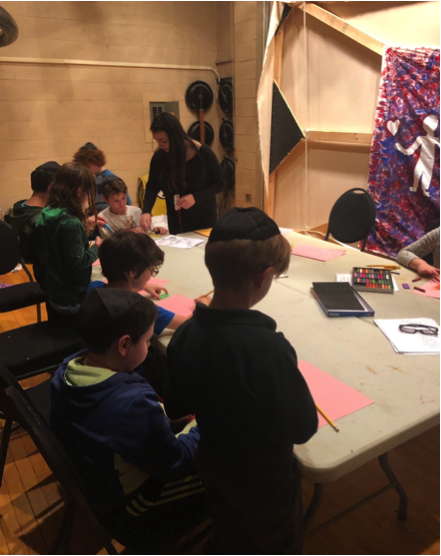 In Tracey's and Einav's class
The oldest students are focusing on the Amida. We learned about its background and are now mastering the Avot and Imahot blessing. Key vocabulary and main ideas are the focus, along with fluency and chanting the t'fillah. The Judaic curriculum is focusing now on life-cycles and the importance of celebrating and knowing about them. It is a pleasure to have in-depth conversations with our students. The students are going to start the unit on Chanukah this week.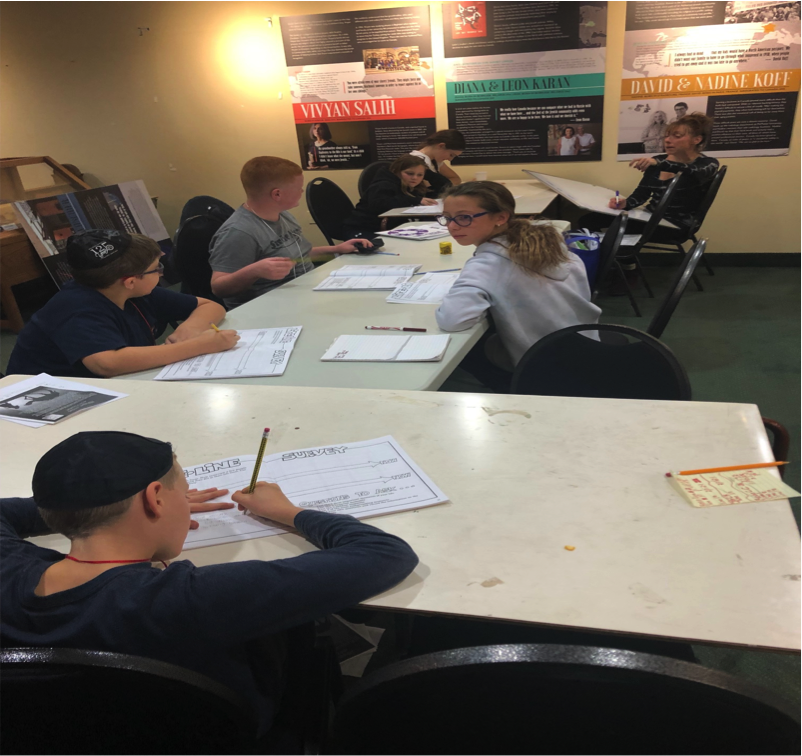 Mondays' Hebrew Enrichment – Rabbi Yonah and Einav
The Monday Hebrew class with Rabbi Yonah may be small, but it surely is strong! The students are engaged in simple conversational and vocabulary building activities, all done through play and art.The older students are rocking the on-line program Ulpan Or and are producing fun dialogues using very current Israeli slang and vocabulary.