O-MA-NOOT Gallery
O-MA-NOOT (Hebrew for "art") Gallery at Beth Jacob Synagogue is a spiritual and creative art sanctuary for Jewish values, themes and artists. We promote community collaboration, cooperation and diversity within a peaceful framework.
Upcoming Exhibit:
Broken Light: Seven Images from the Alefbet
by Gary Barwin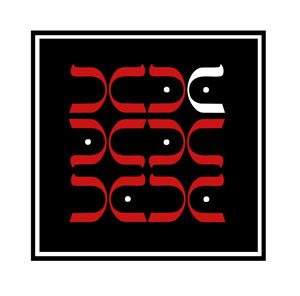 Opening Reception
Monday, April 9, 2018
6:30 – 7:30 p.m.
Gary Barwin is a writer, musician and multimedia artist from Hamilton. His bestselling novel, Yiddish for Pirates won the Stephen Leacock Medal for Humour, the Canadian Jewish Literary Award, and the Hamilton Literary Award and was shortlisted for the Scotiabank Giller Prize and the Governor General's Award. His latest book is No TV for Woodpeckers. His latest collections are the visual works, Broken Light (Penteract Press, 2017) and Quantum Typography (Timglaset Editions, 2018.) He is currently Writer in Residence at McMaster University and the Hamilton Public Library.
PAST EXHIBITS
[Not a valid template]