Clergy & Staff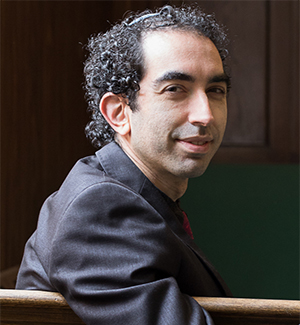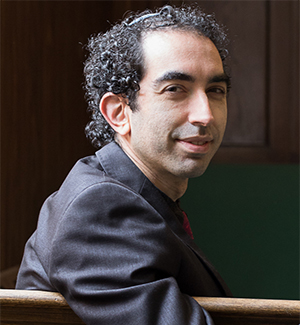 Rabbi Hillel Lavery-Yisraeli
Rabbi Hillel Lavery-Yisraeli was born and grew up in Richmond, BC. He knew he wanted to be a rabbi from the age of 4 or 5. He studied rabbinics in the United States and Jerusalem. Later, he taught Talmud and Jewish philosophy at the Conservative Yeshiva in Jerusalem and served as the rabbi of Conservative congregations in Netanya, Israel and Gothenburg, Sweden before becoming Beth Jacob's rabbi in the summer of 2015. Rabbi Lavery-Yisraeli is always available to his congregants, whether to give guidance and assistance, celebrate the good times with them and provide comfort when times get tough. In addition to all things Jewish, Rabbi Lavery-Yisraeli is an activist for human rights, women's rights, anti-racism and LGBTQ rights, a music lover and a musician, singing and playing a handful of string instruments. In Hamilton, he started a band called "The Mixed Blessings" together with a Benedictine monk. Rabbi Hillel is married to Yonah who is also a rabbi and an artist. He is the father of four children.
Elysa Keshen, Director of Innovation and Community Engagement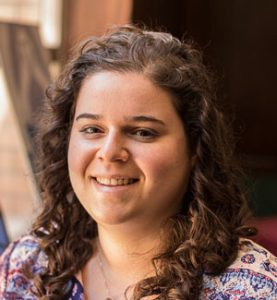 A Toronto native, Elysa attended Jewish Day School from Grades 1-12 and attended Camp Ramah during the summer as both a camper and staff member. After graduating high school, she studied at York University where she completed a degree in Religious Studies with a specialization in Jewish Studies. She moved to Israel upon completing her B.A. and served in the IDF's Iron Dome Unit for a year and a half. In 2016, Elysa and her fiancée (now husband) returned to Toronto with their adopted dog, Milo, and over the past two years she has worked as an educator at both supplementary and day schools. In early June she graduated from Hebrew College's with a Masters in Jewish Education where she received distinction for her thesis on the impact of weekly challah baking in kindergarten. Elysa is deeply passionate about Jewish life and is thrilled to be joining such a warm and welcoming community. She looks forward to getting to know the Beth Jacob community and to innovating and growing here for years to come.

Einav Symons, Education Director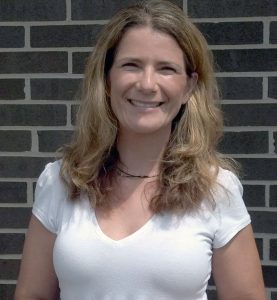 A native of Israel, Einav Symons grew up in Canada. Einav has a Bachelor of Arts in Education and Religious Studies, as well as a Master's in Jewish Education from York University in Toronto. She holds a Principal of Day School License and is a certified New York State public and Jewish day school teacher. Einav was Kadimah Academy of Buffalo Head of School since 2012. She was the Director of Education of the Gesher Religious School for 10 years. Previously, she taught Hebrew and Judaic Studies at Kadimah and at USDS in Toronto, and was the Hebrew school principal of Temple Kol Ami. Under her leadership Einav has also overseen the successful and innovative launch of on-line learning with programs and teachers in Israel. Ms. Symons is committed to ensuring that Beth Jacob students will flourish as a joyful community of learners. Einav is a gifted educator and community builder with an unquenching passion for Jewish education who believes in fostering extensive ties to the broader Jewish community. Einav is committed to ensuring that Beth Jacob students will flourish as a joyful community of learners. She is married to Dr. Andrew Symons, and they live in Williamsville. They have two children, Gilad and Shira. Her mother (Flori Sne) and her bother Dr. Niv Sne with his wife Pat and their children Jordan, Benny and Samantha live in Hamilton. Einav is eager to meet and become a partner in the Jewish education of Beth Jacob families and the greater Hamilton community.
Lloyd Orson, Business Manager
I've been a member of the synagogue for 36 years and have had the privilege of serving two terms as House Chair on its Board of Directors. I will be guiding and assisting in the transition of our capable new staff and am happy to help members with any of their day to day needs or requests. Our aim is to make this staff transition as seamless as possible and we look forward to your help and support. You can reach me or Elysa at 905 522-1351, ext. 10 or e-mail office@bethjacobsynagogue.ca

Maureen Price, Administrative Assistant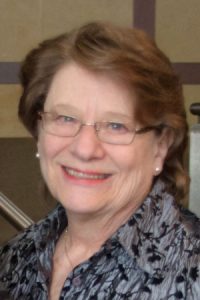 Maureen has been on the staff of Beth Jacob as administrative assistant since the summer of 2009. Prior to joining the staff in an official capacity, Maureen was involved in various volunteer functions. For the past 10 years she has worked on the Book of Remembrance and the seating committee for the High Holy Days. As administrative assistant, Maureen is responsible for keeping the synagogue membership and yahrzeit records up to date, sending out yahrzeit reminder notices to members, and assisting the executive director in whatever way is needed. You can reach her at maureen@bethjacobsynagogue.ca, OR 905 522-1351 ext. 13. She is generally in the office all day Monday and on Friday mornings; although you may find her around on other days as well, particularly in the weeks leading up to Rosh Hashanah.
Craig Starrs, Bookkeeper
I come to Beth Jacob with over 35 years experience in all aspects of accounting, as well as continuing to run my own income tax and bookkeeping business for the past 20+ years. I have made myself very familiar with every members account and am available to discuss any concerns you may have. I can be reached at bookkeeper@bethjacobsynagogue.ca or 905-522-1351 ext 14. I am in the office from Monday to Friday from 6:30 am until noon, however if you reach me after that I will return your message the next business day. I'm very excited to have become a part of the Beth Jacob family and look forward to being here for a long period of time.