Our Team

Maureen has been on the staff of Beth Jacob as administrative assistant since the summer of 2009. Prior to joining the staff in an official capacity, Maureen was involved in various volunteer functions. For the past 10 years she has worked on the Book of Remembrance and the seating committee for the High Holy Days. As administrative assistant, Maureen is responsible for keeping the synagogue membership and yahrzeit records up to date, sending out yahrzeit reminder notices to members, and assisting the leadership team in whatever way is needed. You can reach her at maureen@bethjacobsynagogue.ca, or by calling 905 522-1351 ext. 13.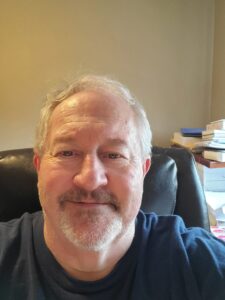 Craig came to Beth Jacob with over 35 years experience in all aspects of accounting, as well as continuing to run his own income tax and bookkeeping business for the past 20+ years. He has made himself very familiar with every member's account and is available to discuss any concerns you may have. He can be reached at bookkeeper@bethjacobsynagogue.ca or by calling 905-522-1351 ext 14.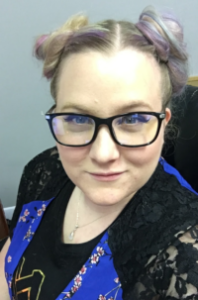 Aimee moved to Canada in 2012, immigrating from her beloved Wales. She holds a BA (honours) in English Literature and an MA (Merit standing) in the Teaching and Practice of Creative Writing.
Aimee has been a part of the Hamilton Jewish community since 2014. She has worked for Hamilton Jewish Federation, JCC, Camp Kadimah, PJ Library, Kosher on Wheels, and Hamilton Jewish Family Services, and we are lucky to now welcome her to Beth Jacob!
Along with her passion for education, she plays the ukulele, loves to bake and tend to her 'urban garden'. "I am here to support our students, staff and Shul as we learn and grow together. I'm honoured to be a part of the Beth Jacob family!"
You may contact Aimee for any school or youth programming related inquiries at aimee@bethjacobsynagogue.ca.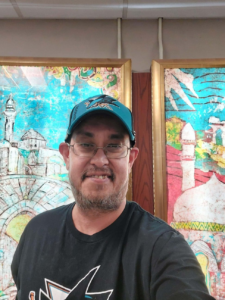 Lance Tsuchiya, Building Manager
Born and raised in Hamilton, Lance joined Beth Jacob in 2015. Originally hired as the custodian and caretaker, Lance's role has expanded over the years to include a wide range of duties, the most recent of which has been the greeting of everyone at the door to ensure safety and security.
Outside of work, Lance is an avid baseball player for a men's, mixed, and soon "old timers" league.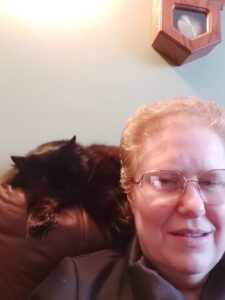 Paula Jones, Kitchen Manager
Paula is our kitchen manager and cook – but cooking wasn't always her "thing"! She worked 19 years directly for the CEO of Red Cross/Canadian Blood Services, and then went back to school to become a veterinarian assistant. Paula worked on a farm as a farm hand, picking and maintaining vegetables, while also working as a spare crossing guard for the City Of Hamilton. Paula stumbled across the position of Cook at Beth Jacob when asked to make an apple crisp for 200 people while the current cook was away, and that was 5 years ago. We are delighted she is still here cooking up a storm! Paula has two children, three cats, and a puppy.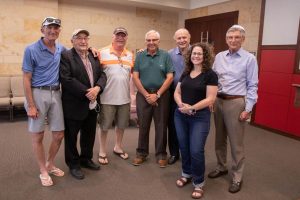 Our Elected Leadership
President: Lorne Richter
Vice Presidents: Ted Lax, Dan Levy, Hanna Schayer
Treasurer: Brenda Burjaw
Secretary: Stephen Yanover
Gabbaim: Victor Abraham, Stephen Johnson, Lloyd Orson, Philip Price (head Gabbai), Lou Rottman, Peter Smurlick (assistant head Gabbai)
Board of Directors: Sophie Geffros, Murray Gerson, Dina Honig, John Levy, Anna Lilliman, Alan Livingston, Shayla Notman, Philip Price, Cindy Richter, Jamie Richter, Michael Sherman, David Walman.