March 1, 2020, 2:00 pm - 5:00 pm
Beth Jacob Synagogue
375 Aberdeen Avenue
Hamilton, Ontario L8P 2R7
Add to iCal | Add to Google Calendar
An afternoon of fun for a good cause, with music and dance performances, gourmet coffee and dessert, and craft sales by local vendors.
Tickets $15 in advance, $20 at the door. To purchase tickets, please visit our EventBrite page.
Proceeds from this year's concert will support Carole Anne's Place.
Operating out of the YWCA, Carole Anne's Place bridges a gap in local community services by providing women experiencing homelessness with a safe place to sleep and stay out of the cold.
For more information about Carole Anne's place, see tinyurl.com/CaroleAnnesPlace
Featuring and Supported By:
Aeris Korper; Alegria Dance Company; Canadian Dance Company; Centauri Summer Arts Camp; Hamilton Conservatory for the Arts; Hamilton Faith Communities in Action; Planted In Hamilton; Purses For Margaret; Mahasti- The Bellydance Emporium; No Hate in the Hammer; Social Planning and Research Council of Hamilton; YWCA Hamilton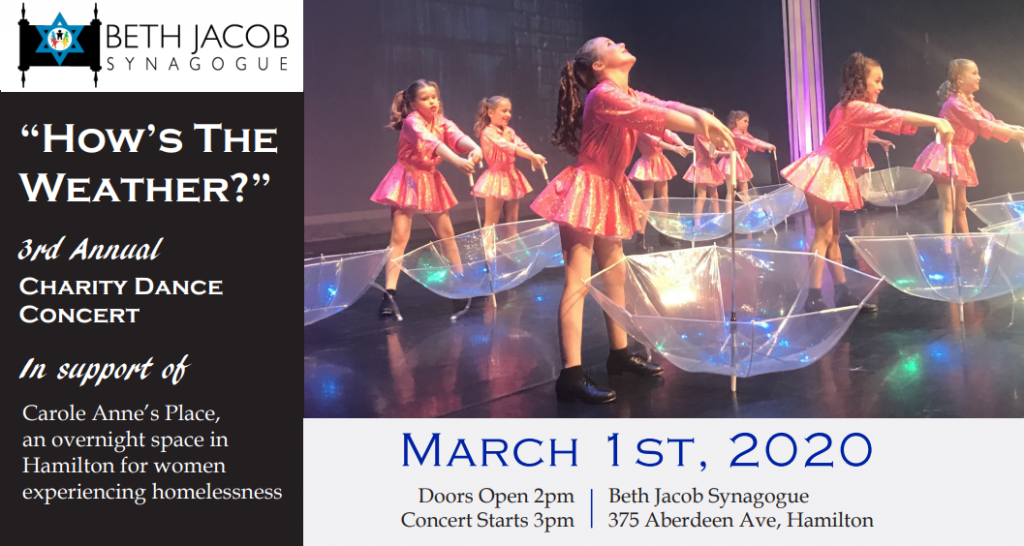 Map Unavailable